How The Breast Cancer Awareness Month Started

By: Jadyn Sharp
​
It is now October; this is the month of Breast Cancer Awareness. To represent this month we use a pink twisted ribbon. The story of how the ribbon was chosen to be tied comes from a story of a woman in 1979. In 1979 there was a woman who was held hostage and she tied yellow ribbons together to show how she wanted to see her husband again. This idea was used again in 1990 when people tied two ribbons together but this time the ribbons were red and they were used to represent those who were affected by AIDS. From this, they got the idea of twisting the pink ribbons and using them to represent Breast Cancer Awareness. The first logo design was created through the mid-1980's through the early 1990's. In 1990 the very first program for Breast Cancer Awareness was launched. In 1991 in New York City, pink ribbons were given to people who have survived breast cancer and they were given to the people in the Komen New York City Race for the Cure. In 2007 the
Susan G. Komen Breast Cancer Foundation
was changed to the
Susan G. Komen for the Cure.
When they changed the name there was also a new logo made. The new logo had a pink "running ribbon." There is a Komen running ribbon that is reserved for this use every year. Susan G. Komen is the woman who reserves this ribbon. For breast cancer awareness any type of pink ribbon can be used to represent this month. Even schools represent the Breast Cancer Awareness month. One of the ways schools represent this month is by having football games, but at the games, we have what we call a "Pink Out," game. Pink out is where everyone wears pink to represent Breast Cancer Awareness, even the football players. North Andrew's "Pink Out" game is Friday, October 19, 2018.
Powered by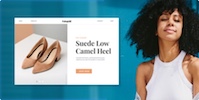 Create your own unique website with customizable templates.