District Softball
Sophia Hunziger
​District softball is starting up this week in King City, Mo. North Andrew in the Class 1 District 14 bracket this season. During the District 14 play first round King City plays Stewartsville. October 11, at 5:30. North Andrew plays South Holt. October 11, at 7 pm. With Maysville and Dekalb having a bye. Maysville will then play the winner of King City and Stewartsville October 12, at 4. And Dekalb will play the winner of North Andrew and South Holt October 12, at 4 also. This year North Andrew has a record of 6-13. And South Holt a record of 0-12. When asking Dan Hunziger, South Holt Assistant Coach, about how he thinks South Holt and North Andrew match up he said " We haven't won a game yet, but we have played a lot of bigger schools. I feel it's going to be a good game. North Andrew has a lot of talent on their team." North Andrew Coach Todd Simmons stated " I think we have just a good chance as anybody in our District this year
North Andrew Lady Cardinal Softball Team
By: Audrey Keck
September 5, 2018
The North Andrew Girls High School Softball team, coached by Todd Simmons and Sherry Copple, kicked off their 2018-19 season playing in the Albany tournament on August 25th. They went 0-3 on the day, but had a good comeback on August 30th. They played King City and won, 10-7. Their first conference game against Worth County got rescheduled to September 5th due to rain. Their third conference game against Albany was rescheduled as well to September 12th, because of the rain.
The team this year is very young having lost several seniors last year and only having one this year, Jentry Copple. They have one junior, Gabby Chambers, and the rest of the team consists of mostly freshman and sophmores. In an interview with Coach Simmons, he talked about competition this year, goals, and leadership within the team. In another interview with Jentry Copple, she talked about leadership as well and also about how she thinks the team will do next year. In an Interview with Emma Tipton, she talked about transition from junior high to high school and also about being such a young leading pitcher. The news team would like to wish the softball girls good luck this year. Keep up the good work!
Powered by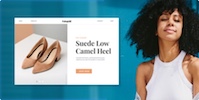 Create your own unique website with customizable templates.